"They make a menacing folk-blues noise filled with slide Dobro, Banjo and railway track drums and in Chantal Hill they have a singer who can break hearts and mend them again in an instant."
★★★★
Q Magazine



Latest news
---
'Little Copper Still' - official release announcement




It is with enormous joy that we share with you the news that our début album, 'Little Copper Still', was officially released on the 11th of March (digitally), with a full physical release on the 8th of April.


★ Order CD from the Clubhouse online store
★ Download on iTunes
★ Download on Amazon

Those of you who have been following us on this adventure will know how emotional and special it is for us to finally see this day arrive.

From our travels to California recording tracks with producer Ian Brennan (whose work with folk legends Ramblin' Jack Elliot, Peter Case and Tinariwen have all garnered Grammy Awards) to finding them a good home under the hard working Clubhouse Records label here in the UK, it has been a long but wonderful, wonderful journey and we hope you will think, as we already do, that it has been very much worth it.

'Little Copper Still' is available on CD as well as digital download.

Below are some of the things people have already been saying about it:

"A very very good album"... "I love their sound"
Bob Harris, BBC Radio 2

"The album is certainly going to be worth waiting for"
Mark Lamarr, BBC Radio 2

"An excellent album, ★★★★"
Country Music People magazine

"A thoroughly juicy selection serves as a splendid introduction to a band currently at the forefront of the UK's alt.country scene"
R2 Magazine (Rock'n'Reel)

"They're very clearly a class act; there are a whole raft of signed bands unfit to lick the shiny boots of The Cedars"
Performing Musician magazine

We cannot thank you enough for all your support and patience over this time but... thank you, thank you, thank you!



---
The 'Nebraska' Sessions

"The Cedars have one of the most readily identifiable sounds in UK Americana and they added their trademark change of pace towards the end of 'Used Cars'." ... "This was comfortably the gig of the year for me and will live long in the memory." - Americana UK



To celebrate the 30th anniversary of Bruce Springsteen's 'Nebraska', Clubhouse Records gathered a group of musicians together and throughout the course of a single day, 10 bands recorded the album's 10 tracks live straight to 4 track cassette tape just like The Boss did back in the day.

The sessions were filmed and this is our contribution, "Used Cars", hope you enjoy it!

Other acts involved in this project included: Trevor Moss & Hannah Lou, The Dreaming Spires, Danny George Wilson (Danny and the Champs), Case Hardin, The Redlands Palomino Company, The Hi and Lo, Mad Staring Eyes, The Arlenes, Jack Day and Michele Stodart (The Magic Numbers).

Read more about the sessions and the live show linked to them in our blog.



---
The Cedars live on Loose Ends, BBC Radio 4
We are very humbled to be sharing a little bit of airtime on BBC Radio 4 with the fantastic guests below: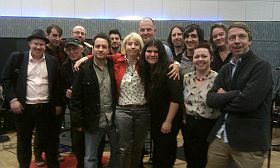 Matt Lucas, Paul Nicholas, Jon Holmes, Carol Morley, Peter Curran, Michele Stodart, The Cedars and Gilles Peterson

You can listen back to the show on BBC iPlayer, more info on the show and guests here!
(available on iPlayer until 5:02am Tue, 17 Apr 2012)



---
Debut single "The Colour" now available
You can now download our debut single, "The Colour", from the following stores: iTunes, Rhapsody, Napster, IMVU, Amazon MP3, LimeWire Store, Nokia...!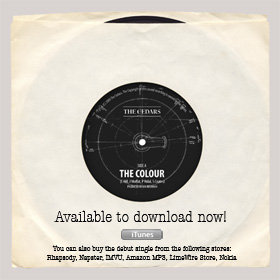 Also available on Limited Edition 7" vinyl from our Vinyl Shop, only 300 copies pressed, click here...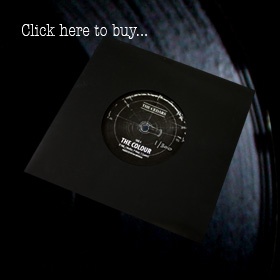 ---
If you want news delivered direct to your mail box, subscribe to the newsletter using the form above on the right.

To have a listen to a selection of our music go to The Cedars Music player

Oh, and send us an email, we'd really love to hear from you!
Your details will only be used to keep you up-to-date with The Cedars news and gigs
★ More shows to come - stay tuned! ★